Friends & Sponsors of the JROTC STEM Leadership Academy
The annual JROTC STEM Leadership Academy would not be possible without the generous support of our many partners.
Thank you 2015, 2016, & 2017 Friends and Sponsors!
Mobile County Commissioners
J.L. Bedsole Foundation
City of Mobile Fire Department
Alabama Power
BASF
BAE Systems
Military Order of the Purple Hearts
Federal Programs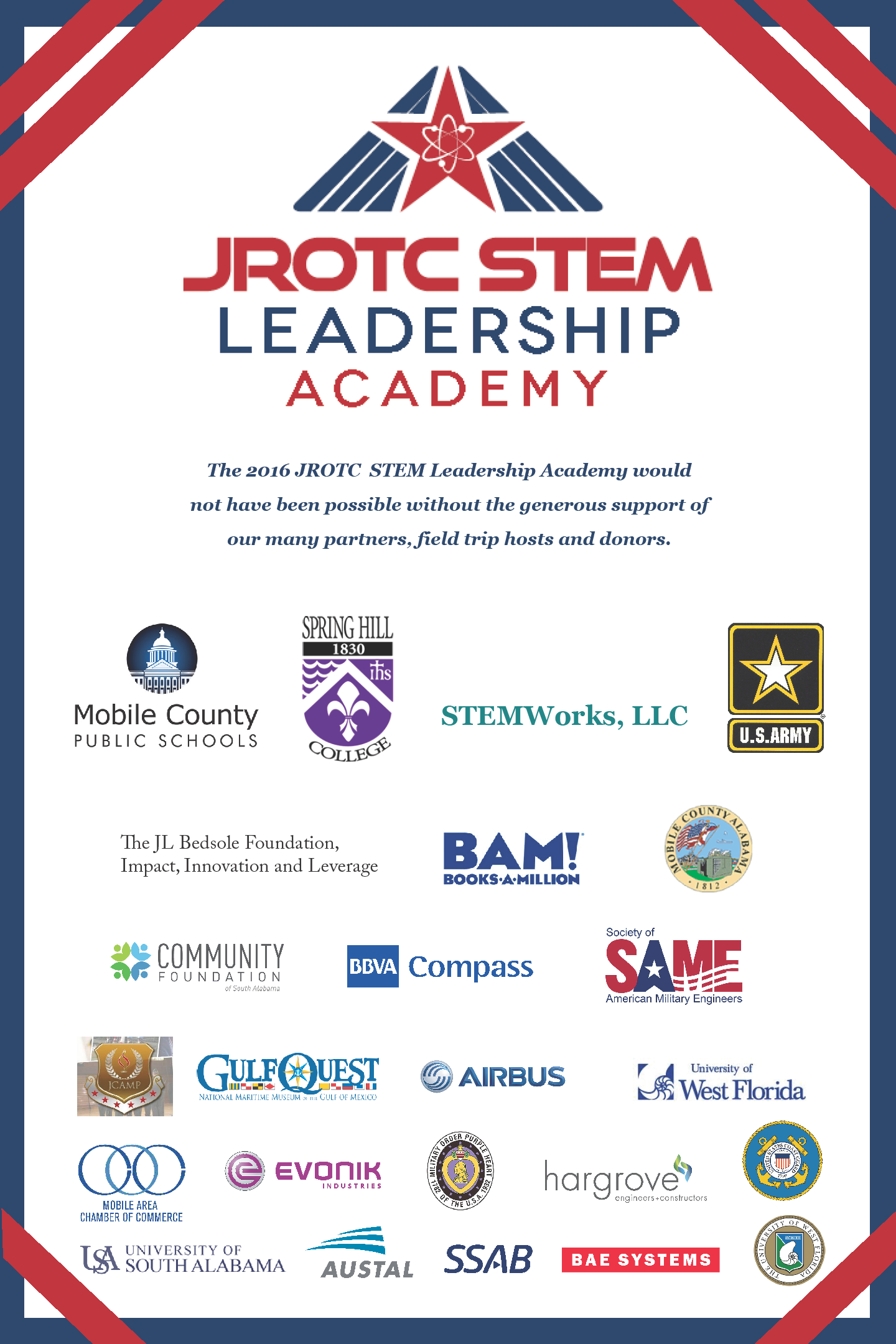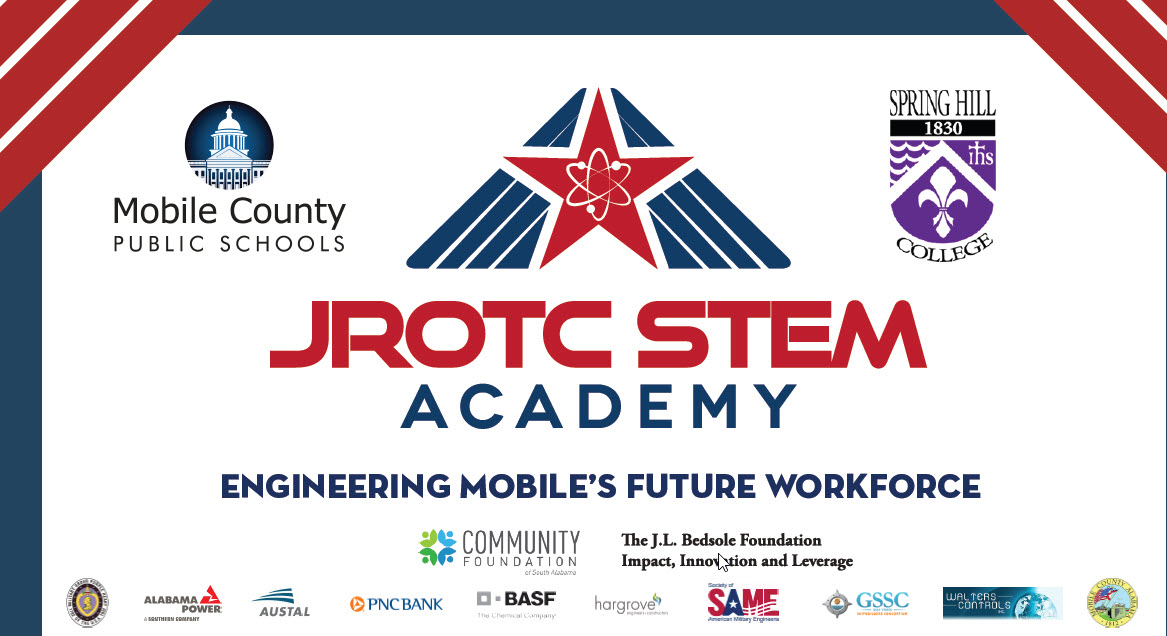 BAE Systems has donated safety helmets three years in a row! Thank you!