The success of our JROTC STEM Academy resides in the quality of our STEM Instructors - their STEM content knowledge, how that content is applied in industry today, and effective instructional skills.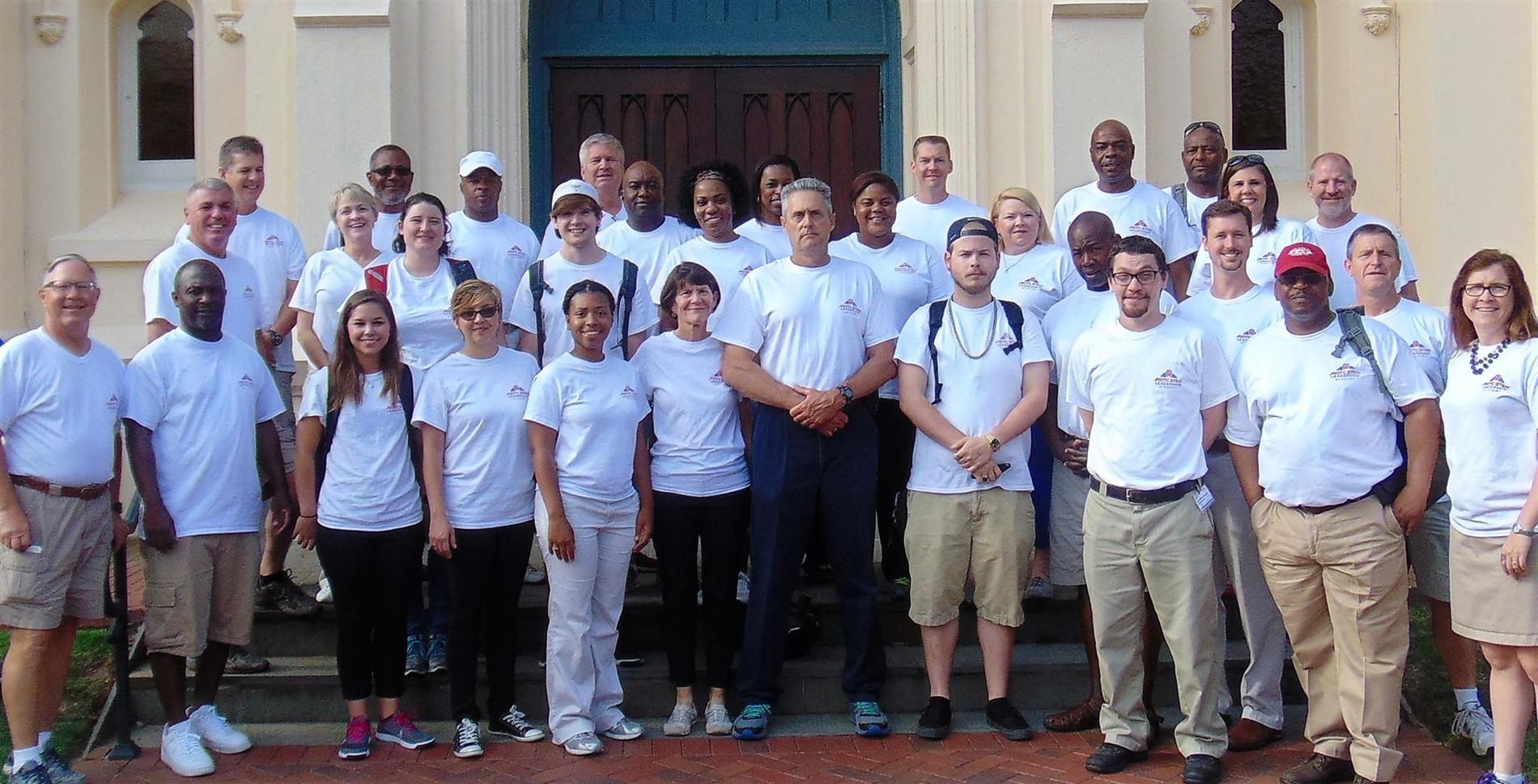 Two days of intense professional development prepare 8 Academy STEM Instructors (MCPSS Math/Science Teachers), 12 JROTC Cadre, and 10 Spring Hill College Students to lead the cadet teams in tackling the STEM Challenges where the cadets research, plan, create, test and improve, redesign and evaluate, and then communicate their solutions. The instructor professional development is designed and led by STEMWorks, LLC an organization with extensive STEM curriculum development and professional development experience that is coupled with a track record of success with K-12 STEM initiatives.
As public school teachers, the Academy STEM Instructors take away not only valuable knowledge about how their STEM content is applied and integrated to solve challenges found in industry, but also the efficacy of more student-centered instructional strategies they can apply during the school year. Results from surveys of the instructional staff from the two previous JROTC STEM Academies reveal that they consider the scientific content applied during the Academies to be excellent and above that of other summer STEM opportunities they have experienced.